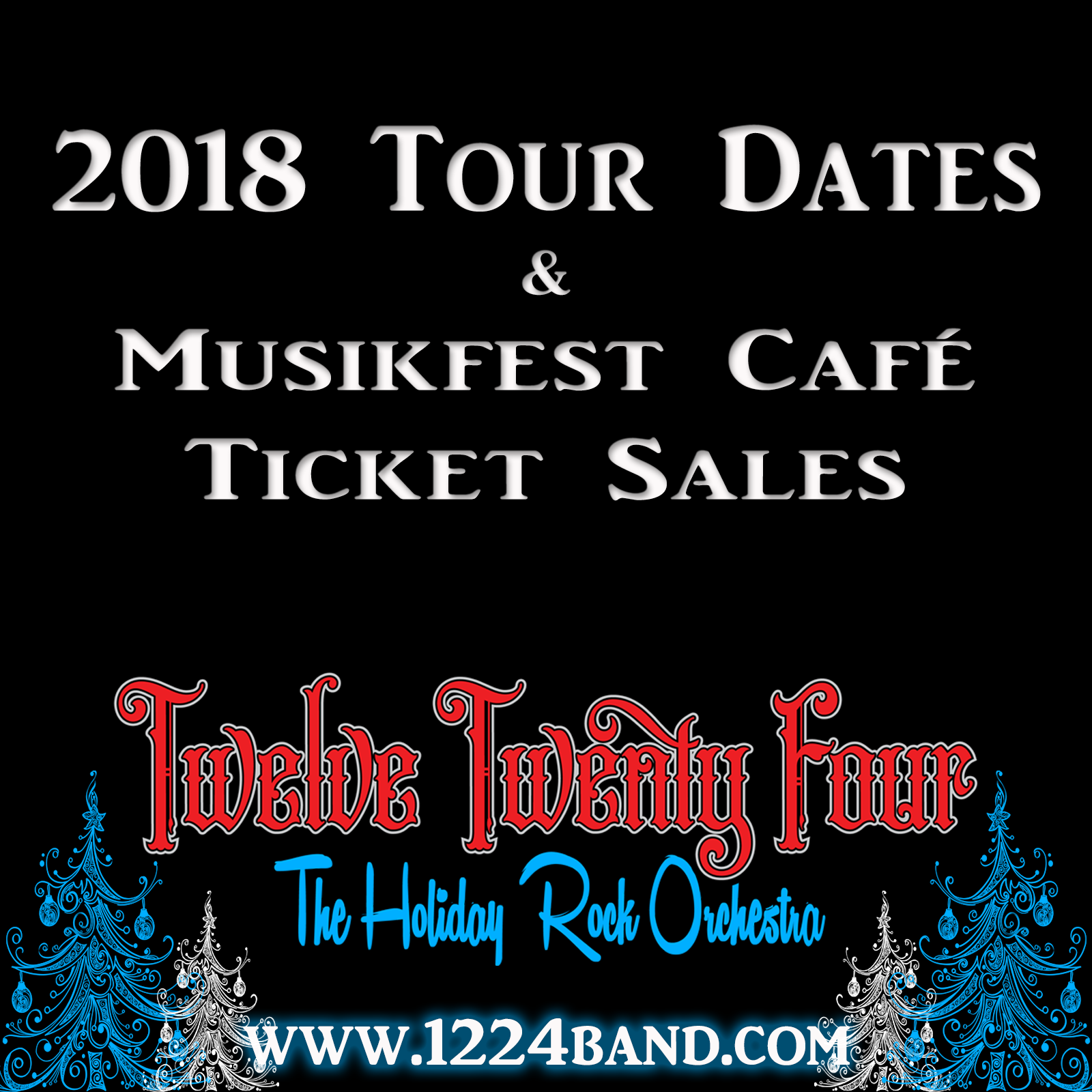 We're releasing our first set of 2018 tentative tour dates and believe it or not, the first ticket sales of the year.  The Musikfest Café will begin selling tickets for our December 14, 2018 show to ArtsQuest Members on February 13 and 14 and to the general public on February 16. 
It's only February, so yes, we will be adding more shows to the schedule as they are confirmed with the various venues.  We will also add the showtimes to those shows, currently listed without show times, as they provided by those venues.  Keep any eye for our future updates and notifications. 
To view the current tour dates, and purchase tickets for the Musikfest Café show, please visit our Tour Info page at www.1224band.com.  We're already excited for this season's tour!