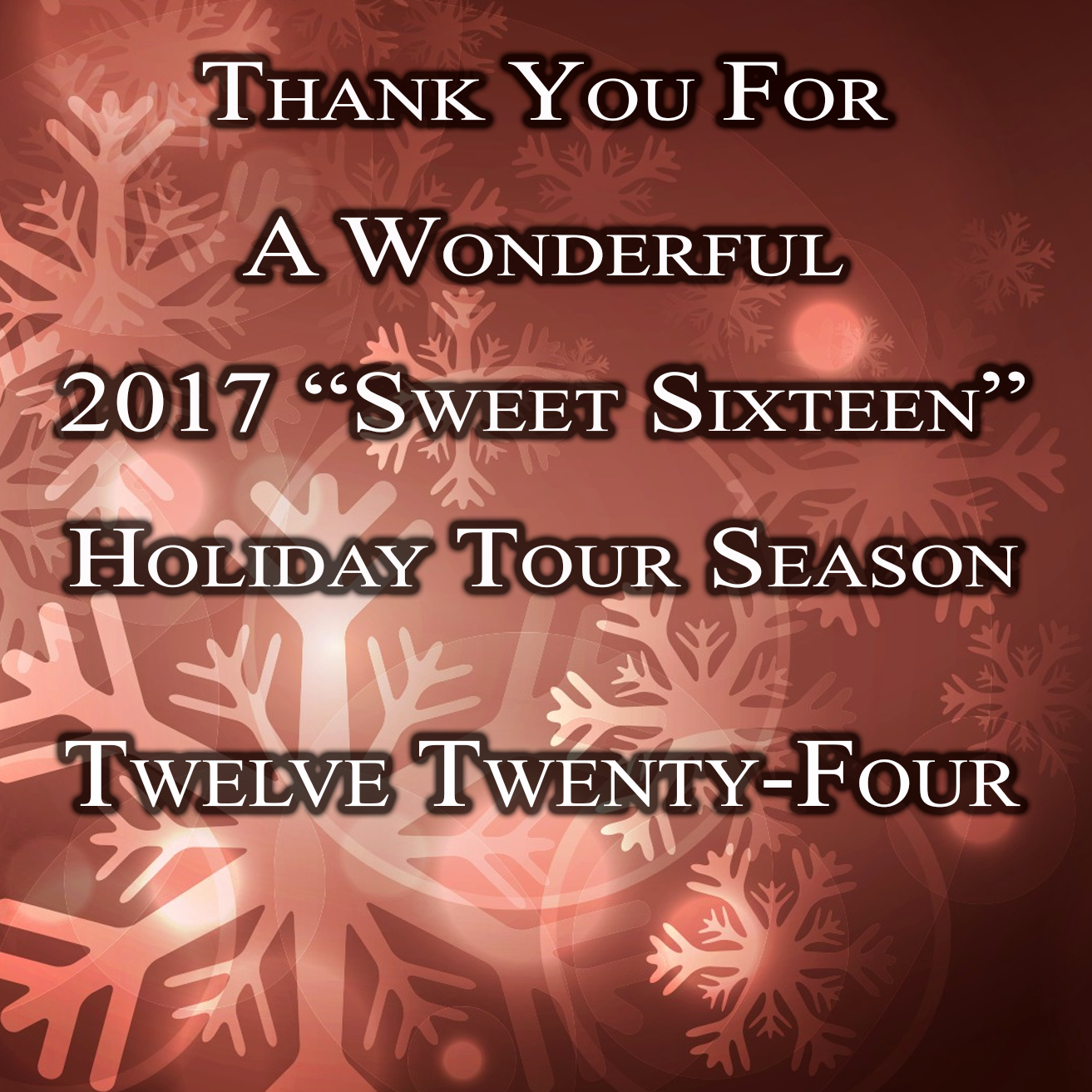 We just finished our last show of the season at the Levoy Theatre and now we begin our preparations for our 2018 Holiday Tour. This was a whirlwind of a season and one we will never forget. We visited new venues this season and added many new members to our Twelve Twenty-Four family. To those of you who have followed and supported us throughout the years, we cannot thank you enough for always being part of this shared holiday tradition. We need the support of our fans and venues to keep moving forward, so please accept our sincerest thanks for the love you faithfully show to us. 
Our families also deserve a very special shout-out and thank you. They always support our efforts despite the time and commitment that this show requires of us. To our loved ones, thank you from the bottom of hearts for your patience, understanding, and love. 
In closing, our final show tonight was not a night of sadness, but a night of celebration! A night to celebrate our God-given talents and a night to share them one more time this season with you, our wonderful fans. Tonight, was not the last night of this tour, it IS the "first night" of our next tour! 
Happy New Year from all of us in Twelve Twenty-Four: Darren, Dirk, Ekat, Eric, Frank, Jay, Jill, Joey, Kevin, Lenny, Lou, Mike, Mikee, Nelson, Shannon, Steve & Van