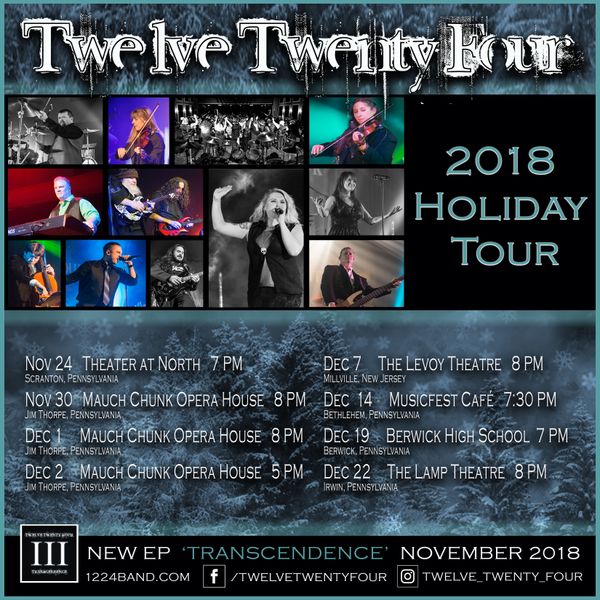 New Tour, New Music Coming November 24th! 
November 24 brings the start of our 2018 Holiday Tour and the official release of our new EP, Transcendence.  This is our seventeenth year bringing our high energy, full-scale holiday-rock-orchestra concerts to the region and we cannot wait to share the holidays with all of you. 
We are also excited to officially announce the upcoming release of Transcendence in conjunction with this season's tour.  Transcendence will be available exclusively at our shows. 
For our up-to-date tour schedule, ticket sales, and all things Twelve Twenty-Four, please visit www.1224band.com.