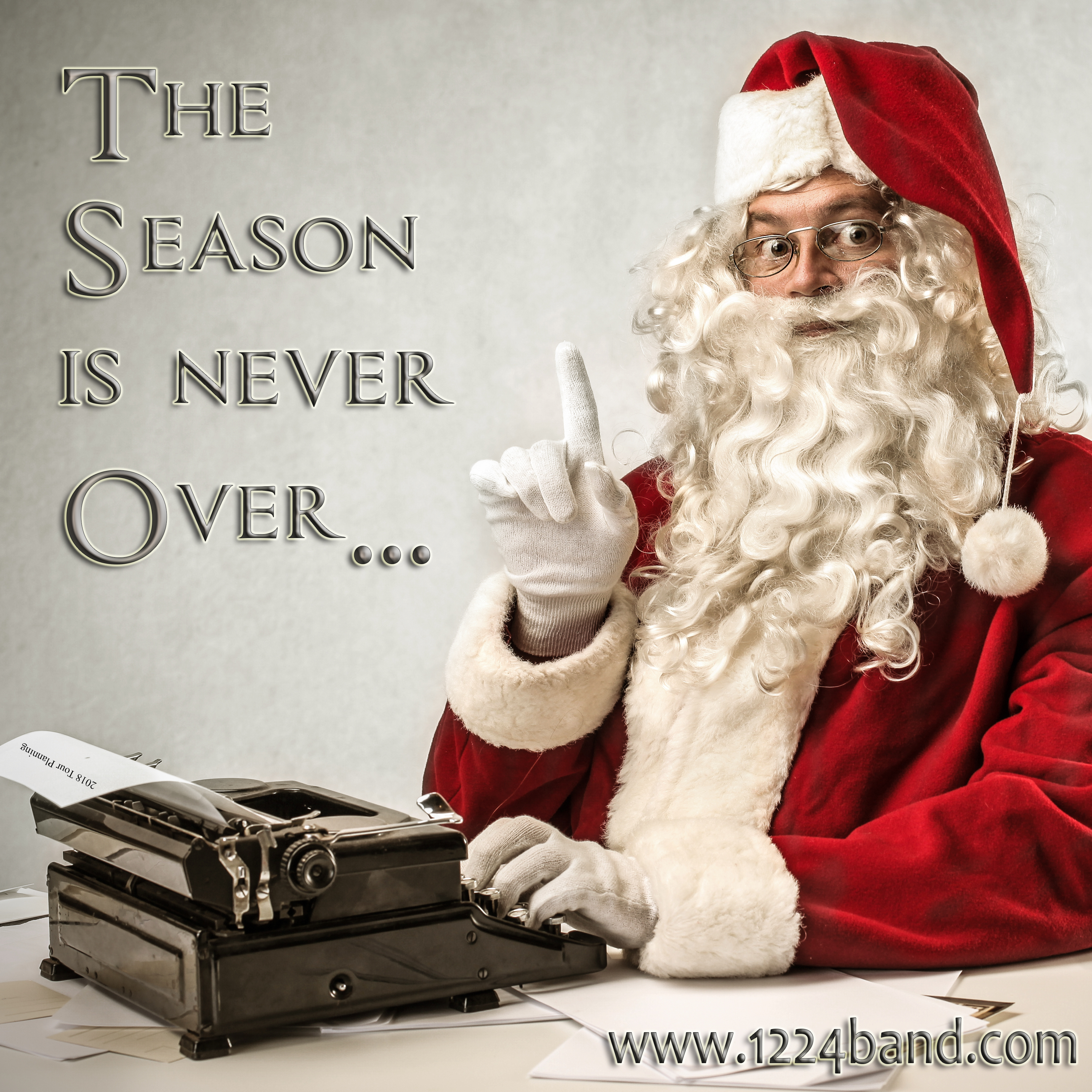 ...and we are already working on our 2018 Holiday Tour! But, we still have some things to tidy up from the 2017 tour and we don't want you to miss out. We'll be posting a bunch of photos we took over the tour, so keep an eye out for them. Did you take photos and/or videos of us during our shows? If so, please feel free to share them with us! We love to see the show from your eyes. 
Also, do you feel like you missed out on tickets, shows announcements, etc.? Then we strongly encourage you to join our VIP Mailing List at www.1224band.com. Sign up, keep your email address current, and you will always get the most important 12/24 news delivered straight to your inbox! 
Keep in touch and remember, The Season is never Over!