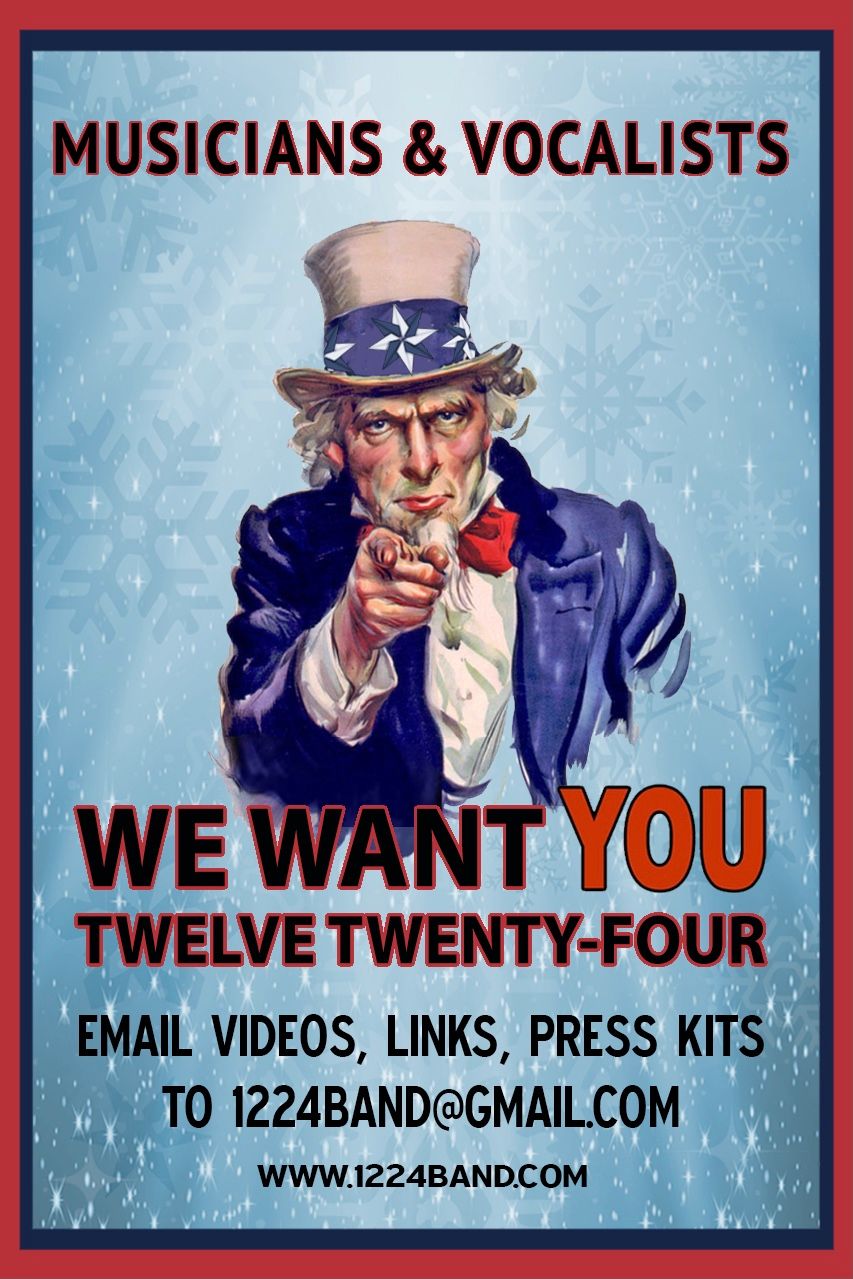 That's right!  This is your chance to show us what you've got and possibly join Twelve Twenty-Four on-stage this upcoming Christmas season.  If you are an instrumentalist, vocalist, or both, we want to see and hear what you could bring to our rock orchestra.  Guitar, keys, strings, vocals, etc., it does not matter.  If you can see yourself playing great rock-based Christmas music with us, then take the leap and get your submissions in.  
Send your videos, press kits, or multimedia links to 1224band@gmail.com.  If you have any problems sending large files by email, give the file transfer service wetransfer.com a try.  It's free for casual users and can handle files up to 2 gigabytes.  
Please feel free to share this with anyone you think may be interested in joining us! 
Well, what are you waiting for?!  Christmas is right around the corner.