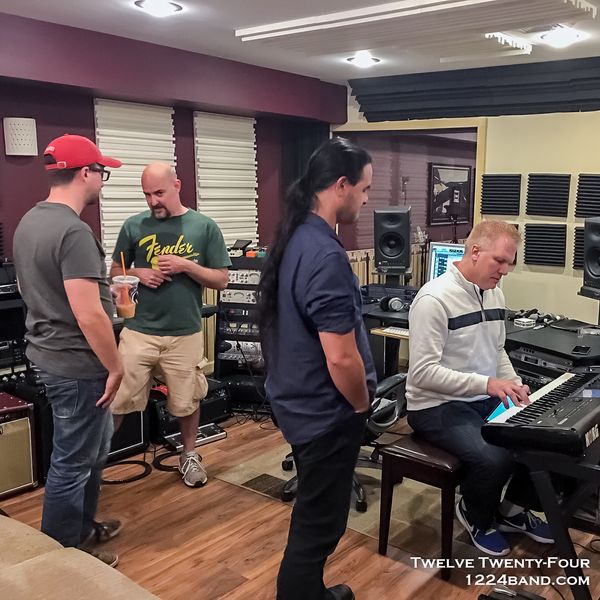 But in a good way, of course.  We are quickly moving toward the start of our 2018 Holiday Tour and the release of our new 12/24 CD!  
Our tour is currently scheduled to kickoff at Scranton's Theater at North on November 24.  And as you can see from the pic, we are wrapping up the final studio work for our newest collection of studio recordings and we are on schedule for release this fall. 
The 12/24 pace picks up quickly at this time of year, so keep an eye out for tour and CD updates.  We encourage you to sign up for our VIP Mailing List by visiting www.1224band.com.  VIP members are the first the hear about new tour dates and other perks.  
PS – There are only 52 days until opening night!