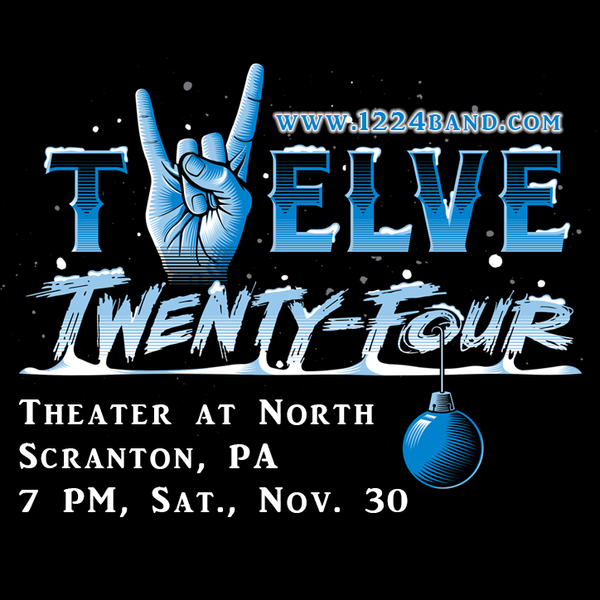 Yes!  Tickets for opening night at The Theater at North are now available for purchase.  Join us as we kickoff our 2019 Holiday Tour, at home, right here in Northeastern Pennsylvania.  We hit the stage at 7 PM on Saturday, November 30 to get our new tour off and running. 
To purchase tickets, please visit https://www.thetheateratnorth.com/e/twelve-twenty-four-the-holiday-rock-orchestra-72422616997/.  For our complete tour schedule and more information about Twelve Twenty-Four, please our Tour Page. 
We are looking forward to celebrating the start of our new tour with you!