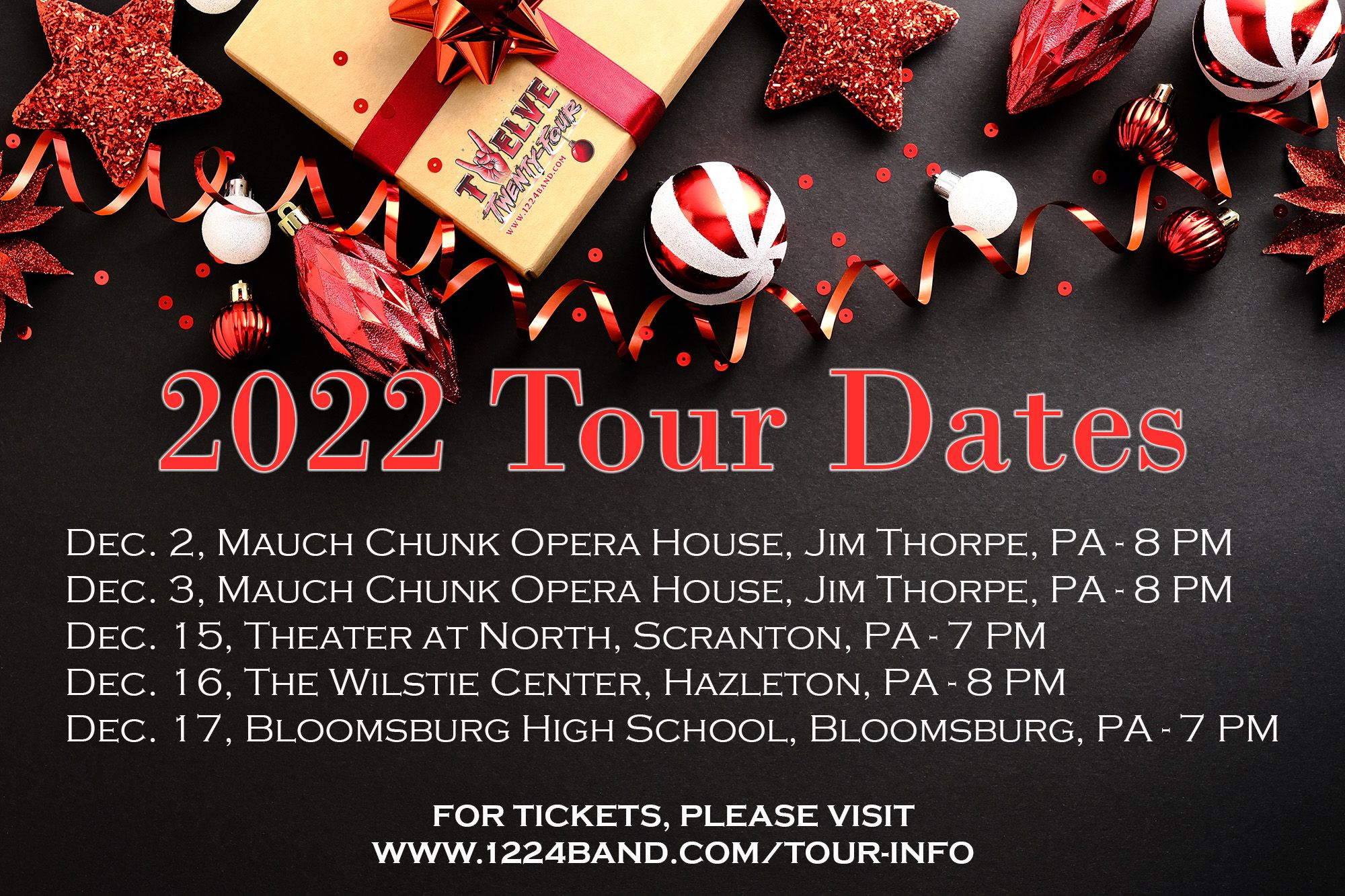 We are thrilled to announce that tickets are now on sale for our shows at the Theater at North and The Wiltsie Center!  To purchase tickets, please visit our Tour Info page at www.1224band.com/tour-info.
Just as a reminder, tickets are already available for our December 2 and 3 shows at the Mauch Chunk Opera House in Jim Thorpe.  To purchase online tickets to those shows, please visit the same link shown in the above paragraph.
We are still waiting for the tickets for our December 17 show at Bloomsburg High School to be released for purchase.  As soon as they are, we will let you know! 
See you at the shows!