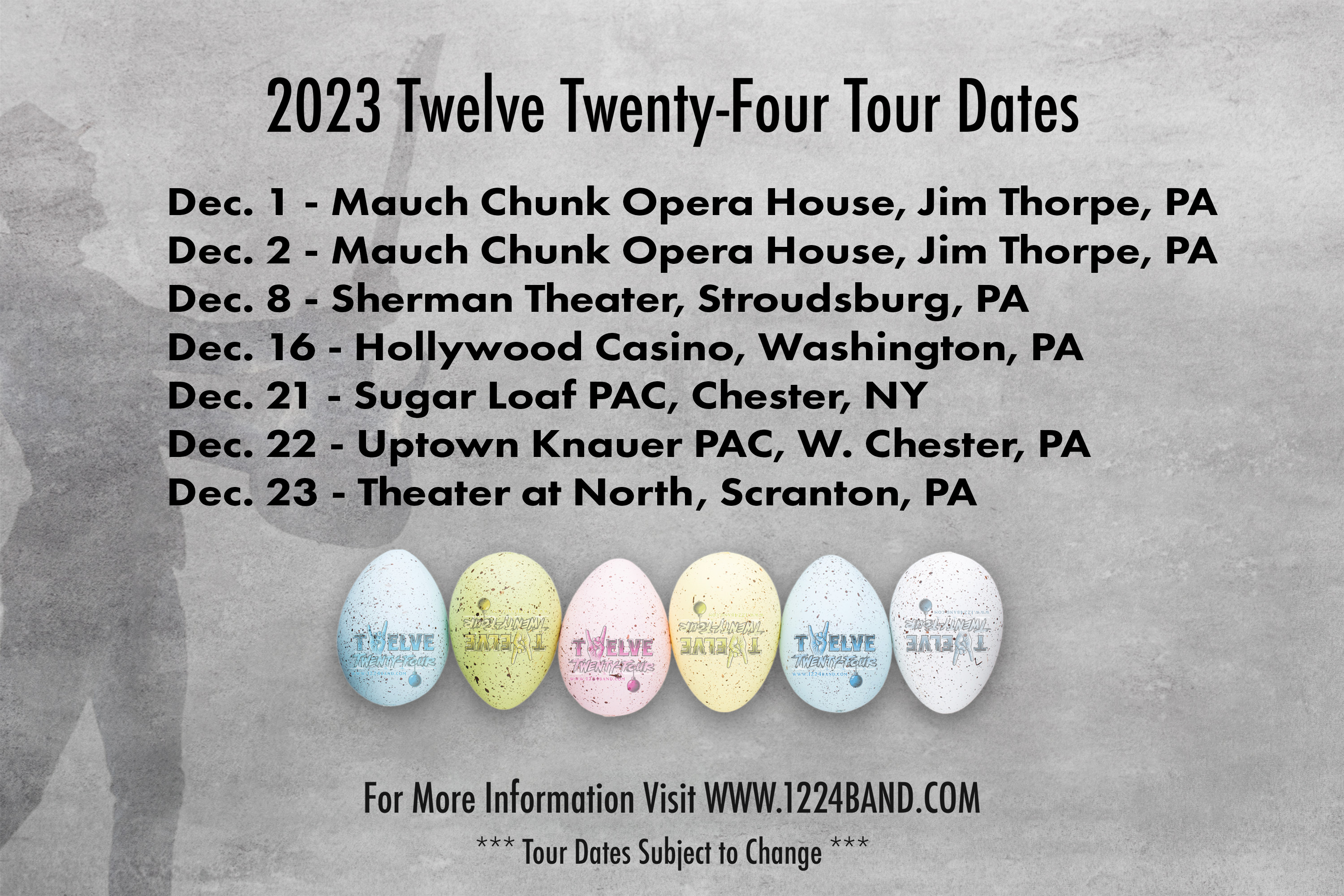 We would like to wish all of you a very Happy Easter! To sweeten up your Easter baskets just a little more, we are sharing our confirmed show dates for this upcoming Christmas season tour. More shows are in the works, and we will share those dates with you as those shows are set. 
As always, watch our social media sites and main website, www.1224band.com, for updates.  If you have not already done so, we also invite you to sign up for our VIP Mailing List so you never miss out on our updates.  You may sign up for the mailing list by visiting our website at the previously listed link. 
May your Easter basket be filled with joy, happiness, and peace this season and always.